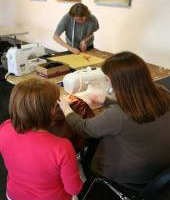 The Art of Sewing & Crafting employs tutors who are experts in the fields of dressmaking, tailoring and garment technology. We also employ expert tutors in different creative crafting fields. They all enjoy passing their knowledge on to students by means of highly practical courses. The sewing and crafting workshops/courses are limited in size to between 8 to 10 students per tutor.
We do more than teach here at our school. We also offer a number of services in dressmaking from alterations, repairs, dressmaking to Bridal care.
Please check out our Services page for more information on what we do.
Our Courses and Workshops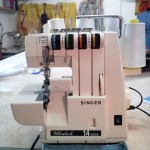 We run many sewing and crafting courses in a variety of topics, such as bag making, dress making, curtain and blind making, repairs and alterations and a host of different crafts. Please look at our Courses page for more detail on the different classes available. We will be adding more courses every few months so please check regularly. Our courses are of different lengths, from short courses and evening classes to half-day and week-end workshops. All classes are of a highly practical nature with items made by all students.
Doing it for yourself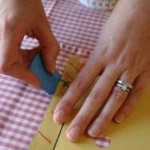 Instead of wasting money on throwaway goods and extravagant pleasures, invest in a sewing or crafting course that will transform you from a buyer to a creator.
Each lesson involves hands on instruction and expert advice. We take the complete beginner, as well as the more advanced through all aspects of learning how the sewing machine works to comprehensive sewing or crafting projects.
Different projects will teach you new skills, with each level building onto the next until you can create decorative, artistic or fashion items.
The sewing or crafting skills you learn will last a life time….