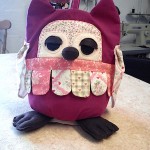 To take this sewing beginners level 2 course the student must be able to use a sewing machine and sew two pieces of fabric together. This beginners program will build on the knowledge gained from level 1, or will add to the skills of the more advanced learner or if you are out of practice. It is also another steps on the way towards working in the fields of Fashion Design and the Clothing Industry.   
The beginners level 2 program content is delivered in a highly participative and practical manner. A range of learning methods and approaches will be used to promote the practical application of theoretical concepts covered.
The beginners level 2 content is predetermined and must be followed closely. There is practice sessions for the beginners with feedback provided each step of the way. Handouts will be provided to assist the beginners learning.
Internal certification sheets will be issued on successful completion of the course. This program is not linked to any formal certification process.
Course Aims
Beginners who successfully complete this course will:
Learn sewing techniques (Insert pleats, gathered frill, facings, sleeve insertion, double turn hems, transfer markings, blind stitching)
Develop the knowledge necessary to read a pattern and learn to identify pattern pieces.
Develop knowledge and skill in the basics of joining and shaping fabric pieces
Develop the practical skills to operate the buttonhole function of the machine
Use work tools carefully, efficiently and safely
Operate and use the machinery competently and observe health and safety practices at all times during each.